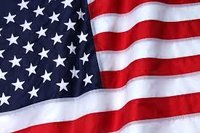 George H. Lewis
George H. Lewis, age 72, of Brooklyn, New York passed away on Friday, September 20, 2019. Mr. Lewis was born November 25, 1946 in Brooklyn.
Beloved Son, Brother, Father and Friend.
A Memorial Service will be held 11:00 AM on Monday, November 18 at Long Island National Cemetery, 2040 Wellwood Avenue, Farmingdale, New York. Military Honors will be presented to honor George's service to our country.
Please see SERVICE INFORMATION for directions to the cemetery.

Please take advantage of the condolence tab if you are unable to attend or merely wish to express your love and grief over George's passing.
For Those Wishing to Send Floral Tributes please CLICK HERE.